History
We've been serving rural America for over 100 years.
AgFirst Farm Credit Bank traces its roots to 1916, when Congress established the Farm Credit System to provide a reliable source of credit for farmers and ranchers. Here is a brief look at how AgFirst has evolved over the past century.
1908
Theodore Roosevelt appointed a Country Life Commission to address the various problems facing a predominantly rural population, including farmers' inability to secure loans on fair terms. Many studies, several years and numerous bills later, the Farm Credit System was born.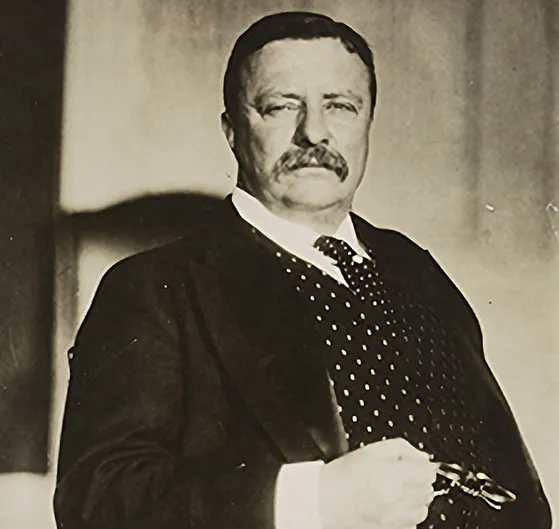 1916
The Farm Credit System (as we would come to know it) was created in 1916 under the Federal Farm Loan Act to support American farmers with reliable credit and financially related services.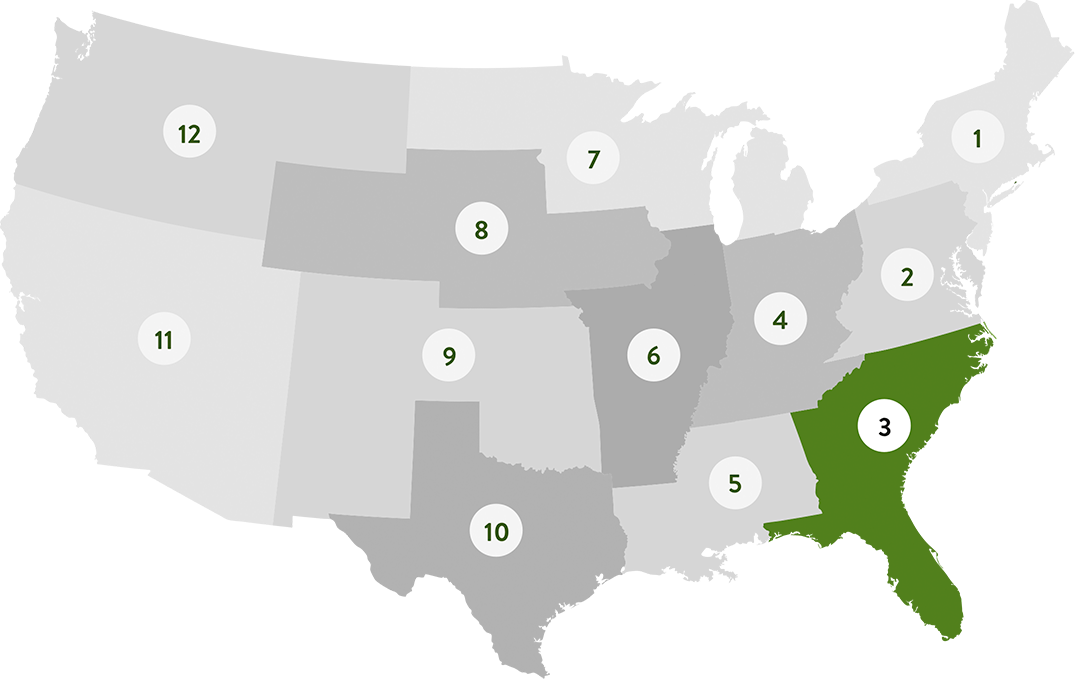 1917
Officially chartered in 1917, AgFirst began as the Third District Federal Land Bank of Columbia (No. 3 on the map) – one of 12 original Land Banks across the United States. 
1917 Cont'd.
The Third District Federal Land Bank of Columbia closed its first loan.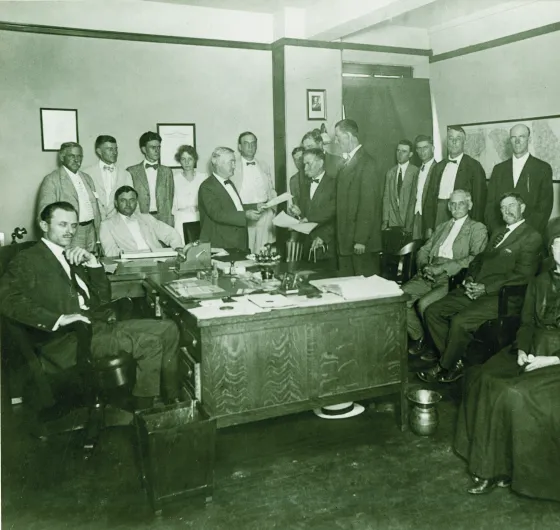 1924
Now known as the Columbia Land Bank and Columbia Intermediate Credit Bank, the sister entities moved into a newly constructed building at 1401 Hampton St., Columbia, S.C. This was home to what would become AgFirst for the next 90 years. The building was later sold and converted into apartments, preserving the original bank vault as a unique feature of some of the residences.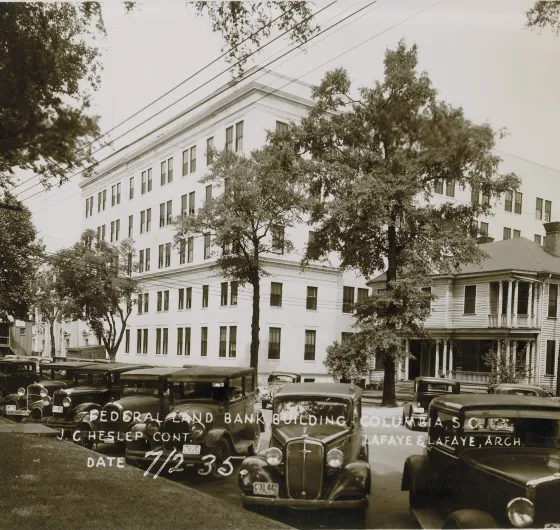 1933
An executive order created the Farm Credit Administration to regulate all the institutions that make up what is now known as the Farm Credit System.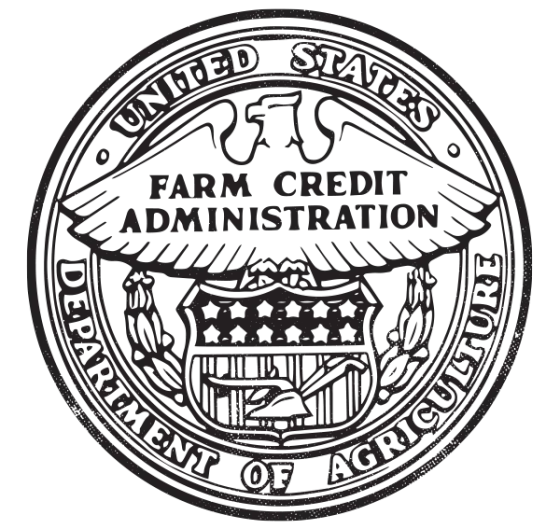 1939
Between 1933 and 1939, Federal Land Banks loaned a total of $2.5 billion with 71% of that going to refinance mortgages that were initially held by private credit agencies.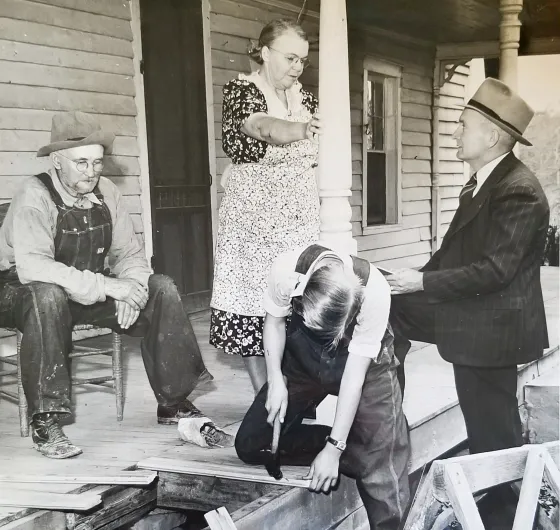 1968
The Farm Credit System paid off the last of the federal government capital used to create the System and became fully borrower-owned.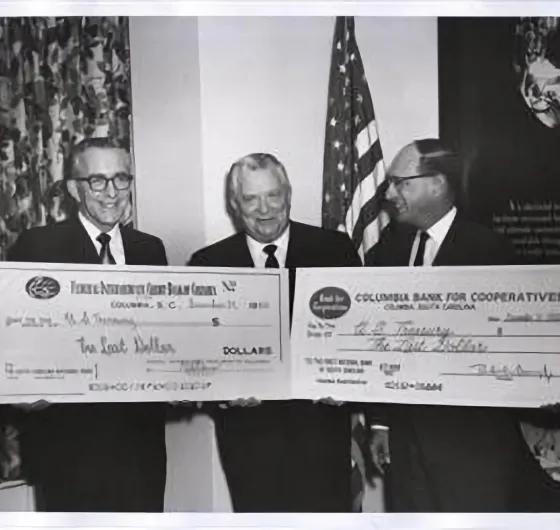 1971
Congress passed the Farm Credit Act of 1971 to meet the changing credit needs of farmers and rural communities, offering more flexibility in lending to production agriculture and authorizing lending to commercial fishermen and rural homeowners.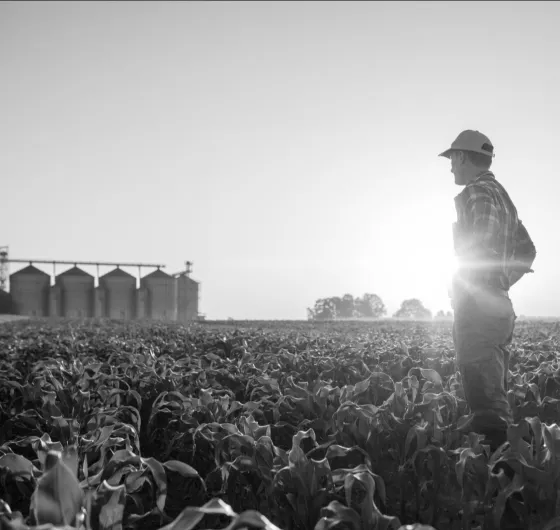 1987
In response to a nationwide agricultural recession in the 1980s, Congress passed the Agricultural Credit Act of 1987, resulting in mergers and restructuring across the System. As a result, the number of wholesale banks in the System reduced from 37 in 1988 to four today.
1995
The Farm Credit Bank of Columbia merged with the Farm Credit Bank of Baltimore to form AgFirst Farm Credit Bank.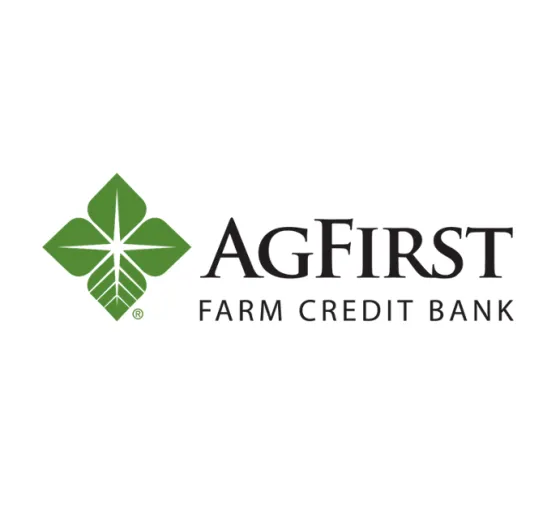 2002
Congress passed the Farm Security and Rural Investment Act of 2002, granting Farm Credit Banks and Associations new authority to invest in rural business investment companies.
2014
After 90 years at its home on Hampton Street, AgFirst moved into its new headquarters a few blocks away at 1901 Main St., Columbia, S.C.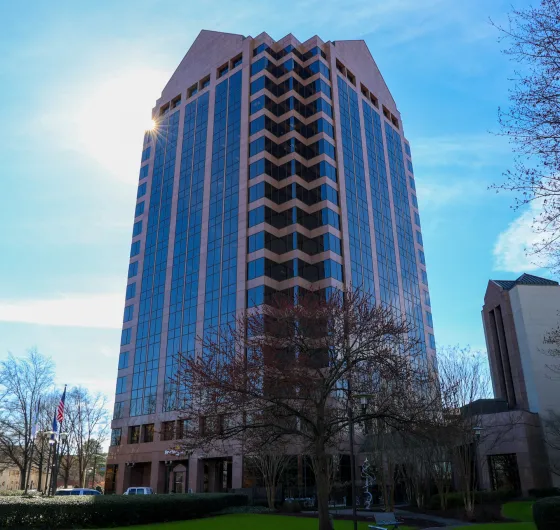 2016
AgFirst celebrated the 100th anniversary of the Farm Credit System on the grounds of the historic Woodrow Wilson Family Home in Columbia.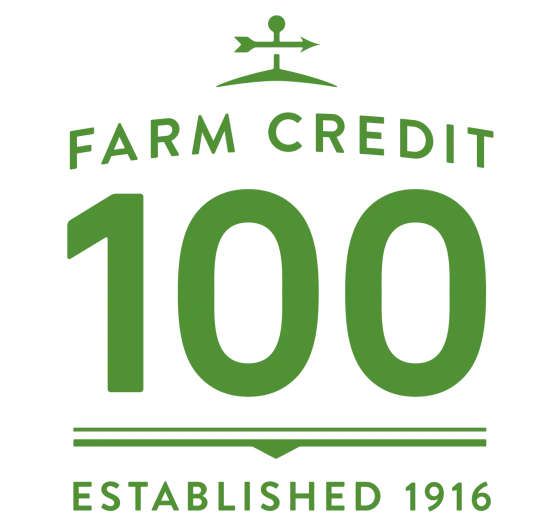 2023
Today, AgFirst Farm Credit Bank is one of four wholesale funding banks providing support and financing for Associations, which lend to farmers, homeowners, production agriculture, agribusiness and rural infrastructure. The AgFirst District serves Associations in 15 states and Puerto Rico with funding, technology solutions and other services.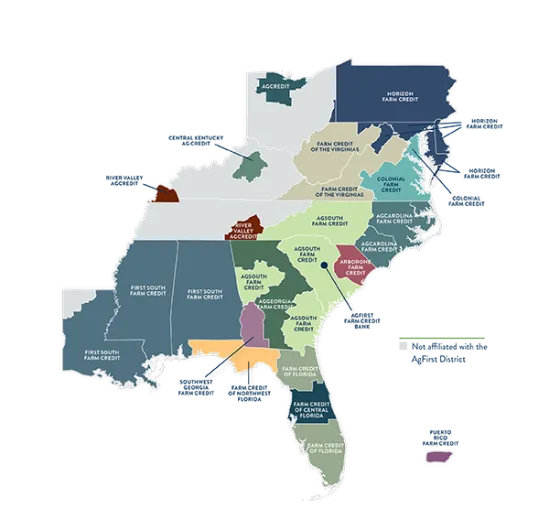 AgFirst Today
+
Number of Bank Employees